FREE Legal Consultation


FREE Legal Consultation & No Fee Assurance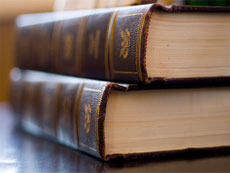 Pennsylvania attorney Joseph Comerota founded Comerota Law PC based on simple principles including No Fee Assurance and a Free Initial Consultation.

Contact me now for a FREE legal consultation regarding your case. I can help all injured Pennsylvania residents from my main office in Wilkes-Barre and my Conference Center in Scranton, including residents from Eastern PA, the Poconos, Allentown, Lancaster, Harrisburg and Philadelphia.
Your FREE consultation includes:
A face to face meeting to discuss your legal options
The legal process will be explained in plain english
If you don't need a lawyer for your case, I will tell you up front
You will not be asked to sign a fee agreement
Your free consultation will not cost you a single penny

Yes, I can come to you if you are unable to visit my office - I am committed to serving injury victims throughout Pennsylvania.